All material on this site is copy righted and belongs to Catherine McRee-Moser.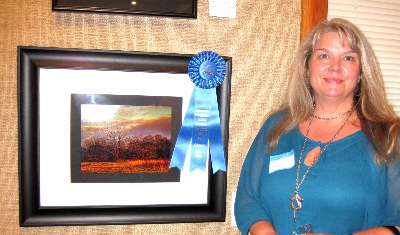 Photography was just a natural part of our lives as children. My grandfather and father were always capturing moments on film. I continued this love of Images by acquiring my first camera at the age of 5 with the S & H green stamps I had saved. Kodak turned into Cannon, Cannon turned intoa Hasselblad which took me back to Cannon when I went digital.


My love of art began with crayons and ventured into sketching when I was eight years old. I continued to grow my interest by watching my stepfather. He would often bring his work home from the office. I would watch his hands at work sketching the newspaper ads that he would work on. I continued all the art classes available thru the public school system ,

I have continued my love of painting by studying under Nikki Davidson, Carla Sanchez, Rosetta Santiago, Shane McDonald, David Leffel and Chris Groves. I often learn from guest speakers at Art Guild meetings and my painting friends.

I try to capture the essence of the moment I am painting. I listen to the past instruction from my teachers as it echoes in my mind. I believe that each original painting is apart of me working itself out on a canvas. I hope to capture the visual delight that I see in each work that I am creating.

I am a member of the Artist Guild of North West Georgia and The Booth Artist Guild. I was accepted into the Oil Painters of America in 2014. I currently have paintings in the Downtown Gallery in Cartersville, GA.




In the meantime you can reach us at info@lilyangelica.com

.